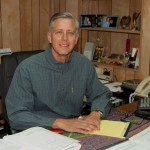 Larry Marshall was a Winter Haven native. An Eagle Scout, a graduate of Winter Haven High School, and an alumnus of the University of Florida, Larry dedicated his career to serving the insurance needs of his neighbors and friends in Winter Haven, Florida. An Accredited Advisor in Insurance since 1982, Larry's specialty was commercial insurance. He was an active member of the Florida Association of Insurance Agents, the Winter Haven Chamber of Commerce, the Florida Club and First Presbyterian Church. Some of his favorite pastimes included boating on the west coast with his beautiful family (Candy, Dusty, and Courtney) and spending time with friends outdoors. He is missed terribly, but his legacy continues to play a major part in the day-to-day operations here at Carroll Marshall Insurance and the values he held to firmly will continue to be the base of our business.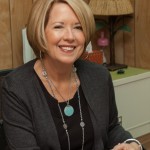 Candy Carroll Marshall was also born in Winter Haven and graduated from Winter Haven High School before earning her BSBA degree from the University of Florida. After 14 years spent working in the Corporate offices of Scotty's Home Builders, Candy came to work at the Winter Haven Insurance agency with her father Harry Carroll and husband, Larry Marshall. Candy enjoys working as the accountant for the agency that has serviced Winter Haven for over 61 years. Candy's legacy continues on in her grown son Dusty who works alongside his mom at the family firm.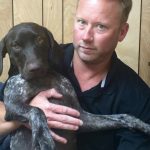 Dusty Marshall is the third generation of this Winter Haven family to focus on the insurance needs of the Winter Haven community. Born in Winter Haven, Dusty earned his bachelor's degree in Business Administration and Finance from Florida Southern College. Dusty has worked in the Insurance agency since college and has worked his way up to Vice President. Dusty has also earned Eagle Scout designation, and true to his Florida roots, enjoys fishing on Florida's west coast.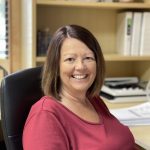 Candi Norton was born and raised here in Polk County, Florida. She has over 30 years of experience in the insurance industry and is a huge asset to the Carroll Marshall team. She enjoys shopping, spending time with her husband Michael, and playing with her fur babies, Ginger and Gabi.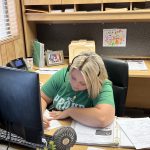 Brittany Hines is our office receptionist and is the newest member of the Carroll Marshall Insurance team. When she's not working hard in the office, she enjoys spending time on the boat fishing, enjoying time at the beach, and hanging out with her husband and two children.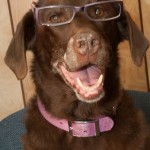 Sadie Marshall began her career as office mascot. With a keen eye and attention to detail, Sadie is now the office supervisor. Sadie ensures that clients are properly greeted upon arrival.