A Company That Cares: Why Carroll Marshall Insurance Is Different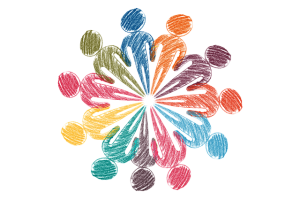 Customer service is supposedly the focus of business of all sizes, and you often hear claims of "rated best for customer service" or other similarly worded accolades, but do you really know how to gauge a business's care and concern for their customers? In a world where sales culture is prominent and with online shopping and scheduling taking the place of face-to-face interaction thanks to COVID, many consumers have forgotten the beauty of true customer service and have all but lost sight of what it means to truly be served by a provider vs. having them care only about your money.
Customer service is important to us at Carroll Marshall Insurance, as we are locally based in Winter Haven and consider our clients to be our friends and neighbors as well. When you choose Carroll Marshall you know you will get…
Personal connection. Unlike many large-scale businesses where you are routed through a call center and will end up on hold repeatedly, when you call us you get an answer from one of our team members in-office. Your own personal agent is ready and waiting to talk to you each and every time you call, so you know that the information you get is accurate, personalized to you, and in your best interest.
Timely appointments. If you need to meet with us to go over your polices and/or paperwork, we always love you see you! You can call and make an appointment in person if you are comfortable meeting face-to-face, or you can schedule a distanced meeting over the phone to discuss your needs. We flex around what makes you most at ease.
You WON'T be harassed. Yes, we will stay in touch with you as much as needed to ensure that you are receiving the best prices, but we will not continually call you trying to sell newer, more expensive policies to you that aren't necessary to meet your coverage needs.
Experience. We have been providing insurance advisement services for over 45 years, and we know how to customize just the right protection plan to your existing needs and help you plan for the future. By using this experience alongside our personalized touch, we always walk away giving clients the very best price point for their various coverage requirements.
We are so proud to be part of the Winter Haven community, and we enjoy the privilege of serving the greater Polk County area. If you are making decisions about your insurance coverage this coming year or if you have questions about your benefits following recent changes with your employment, we've got you covered. We urge you to call us with any questions. We're ready and waiting to help!