Getting Personal: How A Personal Article Floater Could Be An Important Missing Piece of Your Policy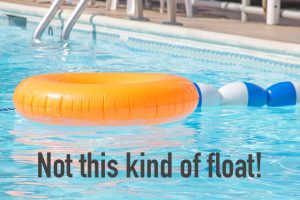 When it comes to homeowners and property insurance, many policy holders assume that ALL of their property (including personal articles) are covered and protected, and they don't take the time to individually go through their home's inventory or discuss specific items with their insurance advisor. However, for most, there will be at least a few (likely very costly) pieces that aren't actually included under your homeowner's insurance, or if they are, won't be compensated with the full value in the case of a loss. That's where personal article floaters come in.
These specialized add-ons let you tailor your coverage to your own specific list of possessions, ensuring that your grandmother's silver or your prized collection of instruments don't go uncovered or minimally recompensed in a disaster. Just what is covered by a personal article floater? Well, that varies, but common items include:
China, Crystal, or Silverware
Guns
Musical Instruments
Collections (such as stamps or coins)
Fine Arts (literature, paintings, sculpture, etc.)
Jewelry and Furs
Electronics (high end cameras or specialized computer systems are something we often see)
Golfing Equipment
This is a very condensed list of what could be much longer, depending on your provider, and what specific items you are wanting to cover. While these types of policies don't cover every single circumstance that could arise (like whether or not the coverage extends outside the US, or whether or not they cover loss due to pests) they are much more comprehensive than a regular property insurance or homeowner's policy, and make it much more likely that you'll get compensation in the event that you lose one of, or some of, your beloved possessions.
Carroll Marshall Insurance is skilled in helping you build a protection plan customized to you, your family, and your own unique needs, including the need to cover specific possessions you hold dear. We know the industry well, and can ensure that you are getting the best possible coverage at the lowest available rate in Florida. Not only that, but we will continue to work with you through the years as rates change and policies shift, so you are always paying the best price for premium protection. Give us a call to make your appointment or stop by our office!