National Insurance Awareness Day 2020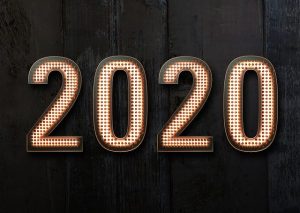 This coming Sunday, June 28th, is National Insurance Awareness Day, and Carroll Marshall Insurance wants you to circle it on your calendar! While it might not be in competition with some of the other major dates during the year (after all, Santa doesn't really like to share the spotlight and your birthday is a pretty big deal) it is an important day each year and is worth recognizing.
So, what exactly is National Insurance Awareness Day? Well, it's a date set aside each year to spread information about the various types of insurance available, what benefits those policies offer to you and your family, and what could happen if you don't have the coverage you need. Awareness is key when it comes to protecting your family. After all, if you don't know the types of policies and rates available, you won't be able to have an accurate or adequate plan in place. So, while you don't have to pull out the balloons, and ordering a cake would certainly be a bit too much, we have a couple of things you can do to make this day special and ensure your family benefits from it all year long.
First, take time to look at your existing insurance packages and compare them to your current lifestyle and conditions. Have you added a new baby in the last year, did your family move to a larger home (and acquire more possessions), are braces on the horizon for one of your kids, or did you decide to invest in more lawn care equipment? Each of these things could mean you need to tweak your existing coverage, or add new policies to cover these life changes. Things like adding dental coverage to your package, increasing your homeowners coverage, or creating a new life insurance plan for your newest little one are all things to do on the 28th this year.
Once you've taken time to look over your coverage, pick up the phone and call your insurance advisor! Clients of Carroll Marshall Insurance know they will be met with a friendly hello and open ear to hear their questions, concerns and ideas. Our advisors can then help our clients forumate the best possible plan customized to their family's unique needs and budget. We are highly skilled in comparing, contrasting, and mixing available plans on the market, and with many years of experience in the Florida insurance industry, we know how to get the best rates around. Having your insurance advisor take care of the paperwork and piecing together a plan for your removes much of the stress and simplifies the process.
That's it! That's how you make the most of Insurance Awareness Day 2020. Carroll Marshall Insurance is proud to serve the greater Winter Haven area with top quality insurance advisement and sales, and we pride ourselves on treating each client like a friend, ensuring they get the best possible options for their homes and businesses. Give us a call to find out what we can do for you.