Renters Insurance: Money Well Spent When You Choose to Rent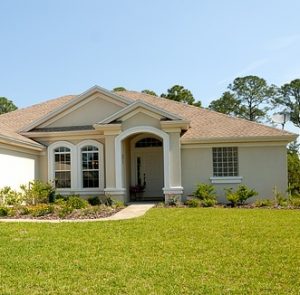 The rental market has gone up significantly over this past year, in part due to COVID-19 affecting the housing market and employment. While plenty of people understand the pros and cons of renting a space, whether an individual, privately owned home with a landlord, or a commercial apartment complex with a rental company, very few renters understand the importance of renter's insurance.
Renters insurance is important for anyone renting a space of any kind. When you lease an apartment, house or even some commercial or storage spaces, the building itself will be insured by the owner, but what about all of your belongings inside? Losing everything you own with no coverage would be devastating, and could potentially ruin the lives of you, your family, or your business if you're currently living or working in a rental situation.
So, what do you need to know about renters insurance?
Coverage Will Vary
There are two types of renters insurance: Actual Cash Value (ACV) and Replacement Value (RV). Actual Cash Value factors in things such as depreciation and usage of your items, meaning you won't necessarily get back the amount needed to go out and purchase a new item. Replacement insurance, on the other hand, essentially pays out the amount you would need to purchase a new replacement of the item lost. While the premiums on RV are likely higher, it can be worth the extra cost if you are concerned about the supplementation costs of replacing any items lost in the event of a disaster.
Coverage will also vary based on what you own and what is included on the policy. Certain policies have a "cap" on certain items which means they won't pay over a certain amount to replace them. You'll want to make sure you know the details of your own policy. Some typical possessions included in this category are:
jewelry
firearms
music equipment
electronics
art
Make a List, Check It Twice
When you are making an inventory list of your belongings for your insurance company, it is vital that you take the guesswork out, and put the legwork in to determine the cost of the items in your home. By making a detailed list, you are most likely to have the coverage you need in the event of needing to file a claim. For example, if you just take a general look around your home and "guess" an amount that you think would be adequate to cover those things, you could be grossly underestimating what you need. On average, just the belongings in someone's home are worth around $20,000. Would you have guessed that much? If not, you'd be paying a lot of money out of pocket to get your home up and running again.
Also, keep in mind that items with a "cap" on your policy (like those mentioned above) will need additional coverage. High-end jewelry, antiques and vintage pieces, original artwork, collector's items, firearms, and any other items with a higher than average value will need a specific policy taken out on them. It could be helpful to hire an appraiser to assist with this process, since they are better at estimating the value of specialized items and can make sure you're giving yourself an adequate buffer in your policy.
Once you have your detailed inventory list made, and have used it to determine the coverage you need, make sure it is kept safe. The best option for storing this is to have it off site with other important papers (such as a storage facility or wherever else you keep things of value) or in a safe/fire box so it would be in good condition and usable in the event of a fire or flood. It's also helpful to scan documents and upload them to both a personal hard-drive (kept in a fire safe) and an online storage site (like the Cloud).
Be Prepared
Finally, make sure you know how to file a claim for your renters insurance before you actually need it. This means having the names and numbers of who you need to call in the event of filing a claim, knowing your policy information (or having it handy) and knowing how to go about filing in the quickest amount of time. Doing this will ensure you're back up and running as quickly as possible, instead of spending days hunting down contact and policy information before you can begin rebuilding.
We hope you'll think about the importance of renters insurance this upcoming holiday season. If you are currently renting and are concerned that you aren't covered, give us a call! Carroll Marshall Insurance is experienced in building customized insurance packages for residential and commercial renters, so they can rest easy knowing they're ready for whatever comes their way.