Home Improvement on a Dime: 3 Tips to Update Your Home Without Blowing Your Budget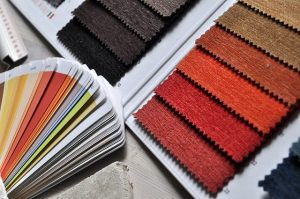 At a time when budgets can be dicey for many people, home upgrades have taken a backseat. With us all being stuck at home more than usual though due to quarantine, we understand that it's hard looking at those yellow walls you hate but have never done anything about, or wishing you could modernize your 1960s bathroom but it's not in the financial plan this year (or the next). That's where home improvements on a dime can save the day! We have three tips to help you make your home your personal retreat without stressing over budget concerns because of expensive contractors or materials.
Give your home a facelift by:
Adding some fresh paint! Painting your home's interior is an inexpensive (and easy DIY) way to update the look and leave the space feeling fresh and modern. Opt for neutrals with a few pops of trendy color thrown in if you want to keep your home classic and tasteful. Trim looking worse for wear? Try painting it in a bright white instead of spending the time (and money) replacing it! White trim sets off any color you put on the walls, and gives you clean lines and an uncluttered look.
Invest in new hardware and/or fixtures. Hardware on cabinets, drawers, and water fixtures in bathrooms and kitchens are an easy way to date a space. Remember, all that chrome and brass was popular in the 90s, but not so much now. Consider the space you want to redo (like your ugly bathroom) and ask yourself if it really needs a gut job, or if it could be enjoyable with fresh paint (see above) and new fixtures. If you want local sales, shop discount stores, and use coupons, you can find plumbing fixtures for bathrooms and kitchens for good deals, and since the install is pretty easy with all of the available tutorials online and in books, you don't have to spend a lot to update this part of your space. Hardware for cabinets and drawers is easy to find at big box hardware stores, and the more you buy, the more you save. For very little cash you could give your kitchen cabinets a "facelift" that brings the whole area up to date.
Light up your home! Upgrading light fixtures and using LED bulbs throughout is a good way to modernize your interior spaces. Like the plumbing fixtures, light fixtures can be purchased at discount stores or with coupons/sales and if you find just the right piece, it can set off your space in a great way! LED bulbs are brighter, last longer, and give a more realistic light, so they're a wonderful way to make your home feel brighter, bigger, and ready to impress.
We hope this inspires you to make a few improvements to your own space this year and to build a home you love being in every day. Ready to take the plunge and do some major renovations? We're here for you with that too! We can walk you through your homeowner's policy and determine how any changes to your space affect your coverage. Then, we'll make sure you get the best possible rate for the protection you need. Give us a call!