Medical Services, Pre-Approval, and Your Policy: What You Need to Know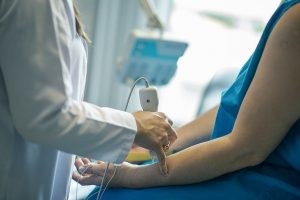 The current COVID crisis has impacted the medical world in ways none of us expected, and while the doctors, nurses, and other staff employed by hospitals and medical facilities are certainly the most highly affected, the civilian population has taken a blow as well. Many planned for, and needed, "elective procedures" were canceled and put on hold until the danger had lowered, and office visits transitioned to virtual appointments for patients who didn't absolutely require an in-person evaluation. Now that offices are beginning to reopen for in-patient care though, and elective operations are resuming, many patients are left to figure out what comes next.
If you had already gone through the process of scheduling and planning for a surgery or procedure, and then had it canceled, there could be some cleanup to do on the end of your insurance coverage if your policy requires pre-approval for these things. It's important to know that plans vary greatly from provider to provider, and have varying levels of coverage. Your premium, deductible, out-of-pocket max, etc. are important to understand when you're facing healthcare needs, and pre-approval is a big part of having peace of mind with your health insurance.
Pre-approval is pretty self-explanatory, in that it means getting prior approval by your insurance company for any upcoming healthcare, therapies, surgeries, hospital stays, etc. By contacting your insurance provider and working with them before the care is administered, you won't end up with unexpected bills for things you thought would be covered. Common circumstances that prompt clients to seek pre-approval are:
upcoming (medically required) surgeries recommended by a physician
medically required therapy(ies)
maternity coverage (OB care, delivery and related hospital stay, sonograms, etc.)
visits to a specialist (often following referral by a patient's physician)
If you had already gotten approval for these types of services before the COVID crisis, and then had to cancel based on changing rules and regulations about medical care during this time, you might need to go through and check that paperwork is still in order, and be sure to make needed changes on dates, locations, etc. of said services. While maternity care hasn't suffered from the pandemic as much (you can't exactly reschedule those for a later time), many of the other mentioned services and procedures have been greatly impacted by the events and we want to make sure you're covered as planned when it's time to finally go through with your planned medical visits and surgeries.
Carroll Marshall Insurance serves our clients with insurance advisement that not only helps you find the best coverage for your family's needs, but we also offer continuing support to make sure you understand the process of pre-approval, filing paperwork for approval or for reimbursement when applicable, finding providers within your network, and anything else to make sure you feel empowered in your insurance coverage and confident that you will be ready for what life throws your way. We are ready and waiting to help you and are just a phone call away.