Myths About Life Insurance For Young Families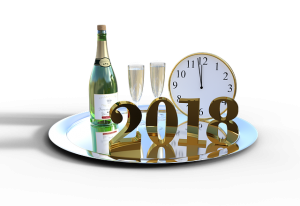 Now that Christmas is over, many of us are basking in the glow of post-holiday family time, enjoying having the kids home from school for a few more days, and thinking toward the New Year. It isn't likely that you are sitting around thinking about unfortunate circumstances happening in the coming year, and you probably aren't considering various insurance policies and types of coverage either; however, maybe you should be.
If you run a search for "life insurance" on the Internet you will likely find a plethora of opinions about life insurance policies. People will argue what type of coverage is best, at what age you need to consider insurance, etc. There are many misconceptions and myths surrounding life insurance coverage, but many of the most popular are those pertaining to young, healthy families. We would like to take two of the most popular of these myths and put them to rest.
"I Only Need Life Insurance When My Kids Are Young and Living At Home"
It's no secret that the costs of having children today are nearing astronomical proportions. From diapers to college, parents are faced with mounting dollar signs at every turn. However, there is a misconception that once your children have moved out of your home and are living independently that you no longer need life insurance coverage.
This is not the case. Continuing with permanent life insurance gives your family, even your adult children, security that expenses will be taken care of in the event of your passing. An added benefit is that these policies often gain cash value, meaning you can sometimes borrow against, or withdraw from, them.
"I Only Need Life Insurance If I'm the Primary Breadwinner of the Family"
This is another myth that plagues the topic of life insurance. If you think about the day-to-day operations within your home, chances are you have others in your household who make it run smoothly alongside you. Sometimes this is a significant other who works a job outside the home, providing additional income. Other times, a spouse may stay home to care for the household and children. Regardless, the contributions of these people in your home would be greatly missed if it were suddenly no longer there. Having a life insurance policy on not only the primary breadwinner, but on all contributing adults in a household, provides security that financial needs will continue to be met in the case of diminished income from the loss of your loved one, but also can provide for childcare, household management costs, etc. if the need is there.
Don't let your family suffer unnecessarily by succumbing to the myths floating around about life insurance. Carroll Marshall Insurance is here for you in this New Year, to help you figure out what types of coverage would best protect you and your family, and how to make those policies meet your monthly budget so you know you can protect the ones you love stress-free. Give us a call to make an appointment, or stop by our Winter Haven office. No matter the age, give yourself the gift of peace of mind that comes with knowing your loved ones are cared for this coming year.
Here's to a GREAT 2018!