A New Normal: Making Phase 1 Reopening Easier for You and Your Family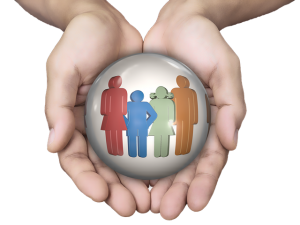 As people across Florida slowly come out of our homes now that Phase 1 of reopening has begun, it's understandable that we're both excited and apprehensive. Fear, anxiety, and worry are still very much at the forefront of people's minds, and while we ant to get back to "life" we are also nervous about this new normal and how to go about getting back into routine without putting ourselves and our families at risk. Here at Carroll Marshall, we understand this worry, and as local neighbors as well as a local business, we are navigating getting out and supporting our Winter Haven community while still practicing precautions. We have a few tips and suggestions to perhaps make the transition a little easier for you if you are struggling to take that first step forward and move on following the recent events.
If you're worried about too much exposure too soon, try:
Going to restaurants or businesses at less busy times than you normally would. Most places are only allowed to operate at 25% right now, and any outdoor dining requires a 6 ft. distancing between tables and chairs. If this is still more than you want to handle though, most places won't be as busy during breakfast hours, or early dinner time, due to work schedules getting back into rhythm and many families and large groups still sheltered at home. Opt for dining outside if you can, but if you can't, choose a table in a corner or somewhere you can still feel isolated if that makes you feel safer.
Opting for pickup or curbside delivery for major shopping trips (like your weekly grocery hauls, or your monthly trip to Target or SAMS club for household items) but allow yourself to go into stores for short spurts of time for quick pickups, like an item you forgot, that Spring candle you've been waiting to buy, or a new pair of slippers since yours are likely worn out after so many weeks at home. Slowly adjusting to being in stores and around other people again is a good way to go if you're really nervous about public places.
Make some of your first excursions to outdoor places where social distancing is easy! Local parks, hiking trails, beaches, etc. are opening back up, and you can enjoy some fresh air and beautiful landscape without risk. Sure, you'll probably see other people occasionally, but it's easy to avoid close contact.
Continue to use your mask, hand sanitizer, and frequent hand washing as methods of staying healthy and protecting yourself and your family. These are wonderful practices at any time, even without a pandemic going on, and should be implemented regularly in your household.
Carroll Marshall Insurance is here to also offer the peace of mind of quality coverage for your health, your home, and everything in between. With advisors who can work closely with you to determine your coverage needs and get to know you and your budget, we can put together custom protection plans for you and your family. We are continuing to offer over-the-phone consultations if you are not yet ready to meet in-person at our downtown office. Call to schedule your appointment or if you have questions.
Stay safe, stay healthy, and know we are here beside you as we reopen Winter Haven and all begin this journey to our new normal.