New Year, New Plan: Preparing for 2018
Posted by

Carroll Marshall Insurance

Posted in

Central Florida Life Insurance, Insurance Industry, Long Term care Insurance, Polk County Community, Polk County Insurance, Winter Haven Community, Winter Haven Health Insurance, Winter Haven Homeowners Insurance, Winter Haven Life Insurance, Winter Haven Motor Home Insurance, Winter Haven Renters Insurance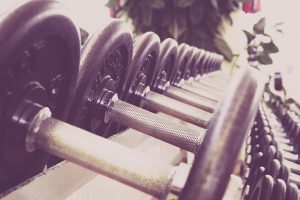 A New Year means a new list of resolutions, and for many people, getting in shape is on that list. Being in shape is important, since it keeps you physically strong, prepares you for handling things that come your way, and aids in an overall sense of well-being. However, did you know that your insurance policy needs to stay in shape too? Keeping your insurance policy in shape has nothing to do with fad diets, gym memberships, or hours spent "pumping iron". Keeping your policy in shape means re-evalutating it each year and adjusting as needed. Consider it a check-up of sorts for your insurance coverage.
Just like keeping yourself in shape, keeping your insurance policy maintained means you are keeping your financial state physically strong by preparing for whatever might be thrown at you in 2018. Job loss (and subsequent loss of income), injury, illness, loss of a loved one, etc. can throw you into financial turmoil if you are not properly prepared. Also, much like staying in shape physically, keeping your insurance policies up-to-date so you will enjoy peace-of-mine (mental wellness) knowing that you are covered, regardless of circumstances.
So, what are some things you can do in order to give your insurance policy a "check up"?
Evaluate any family additions from the past year and adjust as needed. For example, the birth of a new baby means you probably need to add a life insurance policy, and you might need to adjust your own policy, listed beneficiaries, etc.
Consider any loved ones that could potentially face a need for long-term care in the future. Prepare and adjust policies as needed to ensure they are covered when the time arrives.
Look at your current expenses and income. Determine if any disability insurance coverage and/or coverage for loss of income will be adequate in the event of you being unable to work and earn your paycheck.
Peek at your life insurance policies to be certain they are still adequate for the needs of your family.
Contact your insurance advisor and let them assist in giving your policies an in-depth look so you can know that you are prepared for anything.
We are excited to start this new year with our valued clients. If you are ready to invest in covering your family with needed insurance, give us a call. We will make sure your needs are met while staying within your budget. We are proud to serve the greater Winter Haven area with top-quality services, and we look forward to making 2018 the best year yet!