Auto Coverage: What Happens to Your Policy If You Pass Away?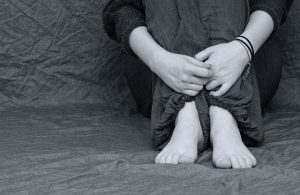 When it comes to navigating the waters of a deceased person and insurance coverage, things can get confusing. We all know that life insurance has beneficiaries in the case of a death, and homeowners insurance covers the house and property, not the person…but what happens on an auto policy when the insured driver named on the policy passes away? We want to help clear the confusion, and give you some information to keep on hand in case you find yourself in this situation at some point in the future.
On an auto policy, you can tell pretty quickly if the policy was to be terminated upon the death of the insured driver, or if it can extend to cover other drivers. If the contract says the policy will be invalid immediately upon the death of the policy holder, then you need to make other arrangements to cover yourself if you were previously included in said policy (such as in the case of a spouse, child of driving age, etc.) and contact your insurance agent right away. More often than not though, a driver will have a policy that covers more than one driver in the home and the policy can transfer easily to a spouse or to another adult in the household who was previously listed in the contact. It is important to keep in mind though that while the policy can be transferred it does not mean your premium will stay the same. If the deceased policy holder was awarded discounts (such as those due to good driving habits) another driver will not be subject to those same discounts and therefore could see their rates go up. In this same way, if the insured driver who passes away was not a great driver, another family member who takes over the plan could end up with lower rates if they have a better driving record and are less likely to be making claims! If there is no one else in the home, like is often the case with an elderly family member, you'll need to talk to the agent about coverage on the vehicle(s) in question in regards to driving them for maintenance, for estate purposes, and so forth.
When it comes to question about auto coverage, Carroll Marshall Insurance is where Winter Haven residents turn first. We work closely with you to find a policy that works best to meet your need and your budget, and that service doesn't end once the papers are signed. We are always here to offer advice, answer questions, and assist in issues that come up with your insurance coverage, so give us call or stop by our Winter Haven office!