Making Your Yard Ready for A Safe Summer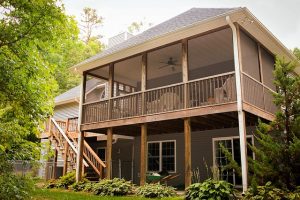 Summer is just around the corner, and with school days counting down to the final bell for the year, and kids planning out their days of swimming, lounging, and playing with friends, it's definitely time to get your yard ready for the fun. Getting your yard summer ready means more than pulling out the patio umbrellas and popsicles though. Making sure your yard and patio/pool areas are safe is important, especially if you'll be entertaining other families in the space. How can you make sure your home is ready for the outdoor fun?
Check all pool gates, screens, and safety locks. Keeping your pool on lockdown is key in making sure your children, and the children of anyone else nearby, are safe. Even if your children know how to swim, making sure they only have access to the pool when you deem it appropriate is a huge part of summer safety. Additionally, keeping your pool locked down goes a long way in keeping your homeowner's insurance premiums at their best possible rate.
Do a debris check. Scan your yard for any debris, lawn tools, chemicals, or other items that could be harmful to those spending time in the space. Rogue nails, hedge trimmers, cans of pesticide, etc. are all easy to overlook when you aren't spending much time outdoors, and if found by a young child they can be harmful, or deadly. An initial search of your yard for these items helps you start the summer on a clean slate and keeps little ones protected.
Pest check! Bees, snakes, fire ants, etc. can be a big problem for people of all ages. If you notice unwanted pest activity in your yard, call in the pros or hit up your local hardware store employees to find out what DIY methods might work best for you.
Check up on play equipment and outdoor furniture. These can not only become rusty and fragile over time, but they can also harbor pests (see above) and be dangerous for those who unsuspectingly take a seat. Check these items for sign of wear and tear and repair or replace as needed.
We can't wait to enjoy all that the summer has to offer here in Winter Haven this year, and we look forward to seeing you enjoy it too! As always, we are here for all of your insurance needs, from advisement and counseling on various policies, to rate-shopping for the lowest premiums around. Give us a call when you're ready to make the most of your insurance coverage!