Did You Know? 3 Interesting (And Important) Facts About Homeowner's Insurance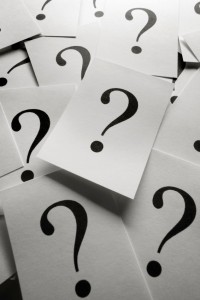 Homeowners insurance is a pretty well-known and understood topic among most of us, especially if we've already gone through the process of buying and owning a home. You pay your monthly premiums, you get coverage for unexpected events, end of story. However, there are actually many details that go into making up each individual policy, and because of this, there are many "loopholes" that can either cost, or save, you money.
We have pulled three of the most interesting, yet little known, facts from the homeowners insurance industry that you should be aware of when it's time to renew your policy. Knowing how to save money, or what parts of your home/property can cost you more money, is key to tailoring your premium to fit your budget.
Be picky about your pet. Planning on getting a dog? Better check that breed first! Dog bites are one of the top reasons for homeowners claims in the US, and if your dog is of a certain breed labelled as "aggressive", you could be denied coverage and left holding the bills yourself! If you're concerned about this with your existing policy, your insurance advisor can help track down the information about which breeds your homeowners insurance does/does not allow, and can thus help you in making the decision about which pup would be the best for your family and your budget.
You can't double dip. If you operate your business from home, but are counting on your homeowner's insurance to cover the materials and equipment in case of a disaster, you could find yourself in a sticky situation. While some items may be covered under your existing homeowner's policy, when dealing with business-related items it's best to have a business policy that steps in and covers things that your typical policy won't. Just as business owner's who have a brick-and-mortar shop must have coverage for their space and the materials within it, you should invest in business coverage for your equipment and materials to make sure your business isn't struck out by something you weren't planning on.
Choose your claims wisely. While your insurance is there to provide for your needs when the unexpected happens, it's important to know when you use it, and when to handle things yourself. Your insurance provider can look at the number of claims you've submitted within a given period of time, and if the number is higher than they'd like, you could be labelled as "high risk" and therefore suffer from increased premiums. Don't be afraid to use your insurance when a real need arises, but be aware of how often you call in.
Carroll Marshall Insurance has many years of serving the Winter Haven community with quality insurance advisement, and our extensive knowledge of the industry here in Florida means we can help you determine exactly which type of, and how much, coverage you need. From auto policies and business insurance, to homeowner's coverage or RV protection, we are here to help. Give us a call!