Insuring Your Business: What You Need to Know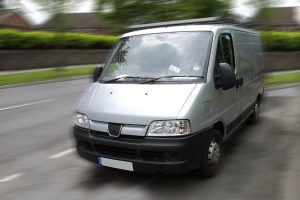 While insurance can be a confusing topic, most of us are familiar with the basic, necessary coverages for protecting our day-to-day lives. Auto policies, homeowners/renters insurance, health coverage, and life insurance policies are all typical parts of a financial portfolio, and are important to keep up-to-date for the sake of you and your family. Business, or commercial insurance on the other hand is a little more confusing, and not as familiar to many of us. While business owners, or up-and-coming business owners, know that they need it, most of them aren't 100% sure what the coverage includes, or which policies they should invest in to keep their business protected in various scenarios.
That's why we're putting the facts right here in one spot! When it comes to insuring your business, here are the basics you need to know about each general type of coverage available for commercial clients:
Property: This is pretty easy to understand. Much like your own personal homeowner's policy covers your property in a loss, business property insurance does the same for your business location. Fire, theft, etc. are usually covered in these types of policies, depending of course on the individual circumstances.
Income: This one is pretty unique! Business income insurance essentially helps you pay the bills (and your employees!) if your business is forced to close for a period of time due to events like natural disaster, theft, etc. In other words, it steps in and provides income for a set time frame until you can get back up and running.
Profesional Liability and Workers Comp: These types of coverages protect you from being sued. Professional liability protects you in the event that a client or customer sues your business for dissatisfaction with services or products provided, OR in the case that your business did in fact make an error and costed a client or customer money (like a clerical error that resulted in monetary loss for your client). Worker's compensation on the other hand protects your business against claims made by your own employees, and also helps you support employees who may have been injured on the job with providing for costs while the employee is out of work, programs to help them return to work, etc.
Automobile: Again, this one is pretty self-explanatory. Much like your personal auto policy, a commercial auto policy covers company vehicles in the case of an accident.
Umbrella Coverage: This type of insurance is a "backup plan" for your business, and will step in when all other avenues are exhausted. If you reach the cap on one of your other policies following an accident or issue, umbrella coverage can step in and provide additional assistance with related costs. While not "required" it's a good idea to have some type of umbrella coverage for your business. You can't put a price tag on peace of mind!
Of course, this is just a tiny sample of what's available for your business in the insurance industry. Flood insurance, data breech coverage, and even multinational policies are available, which is why it's vital to have an insurance advisor that knows the industry in depth and can provide insight into what your business needs to be successful and adequately covered no matter what comes your way. Carroll Marshall Insurance has generations of experience in the insurance industry here in Florida, and we've worked with businesses of all types and sizes to ensure that they are covered in any circumstance. Our goal is to help you reach YOUR goals. Give us a call or stop by our downtown Winter Haven office for an appointment.