Drop It Low: 3 Ways to Lower Your Car Insurance in The Coming Year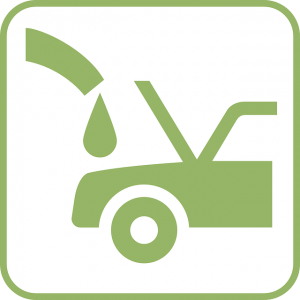 As we approach the end of 2018, preparing for the holidays isn't the only thing on everyone's mind. Many people will be evaluating their budget from the past year, and seeing how they might have improved some areas, or gone a little overboard in others. When it's time to re-evaluate your slotted expenses and prepare your 2019 household budget, insurance coverage plays a big part in that. Homeowners insurance tends to stay steady, and heath insurance gets re-evaluated annually for most people through their employers, but auto insurance is a different story. Your auto policy tends to be dependent on YOU to make changes as needed, which can be good since you won't end up with unexpected policy alterations…but it also means you could be paying more than you need to.
Want to lower your auto insurance premiums this year? Here are our top 3 ways to have the coverage you need, at a price you want:
Keep up with the age of your car. If you've had the same vehicle for 15 years, and have never changed your coverage, you're probably paying more than you should. Older vehicles don't require as much protection since a.) they are usually paid off and no longer have a loan against them and b.) they lose value over time. To make sure you're paying for only what you need, find a local dealer or bank that can give you an accurate estimate of the worth of your car, or look it up with Kelley Blue Book online.
Maintain your good credit. A good credit score shows that you are low risk, and nothing makes an insurer happier than a low-risk customer. Typically, those with the best credit will have lower premiums and better coverage when it comes to insurance coverage of all kinds. If you want to lower your insurance costs, lowering your credit score and becoming financially stable is a good place to start!
Bundle with the same insurer. Often, if you purchase your insurance coverage from the same insurer, or go through a single insurance broker, you can take advantage of various discounts and bundles, specifically for auto and homeowners coverage. This can lower your premiums and save you money each month!
For Winter Haven residents, Carroll Marshall Insurance is your trusted insurance advisement source. We work with you to customize a coverage plan for all of your needs, at a price that works for your own unique budget. From auto and home coverage, to RV and boat insurance, we're ready and waiting to help!