Healthful Hints for The Holidays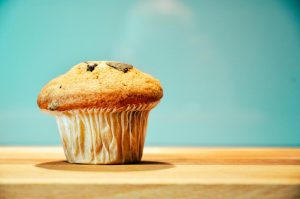 The holidays are always a fun time of family, friends, and FOOD. Sweets, baked goods, traditional dishes, and of course, turkey, is a big part of the fun. But if you've been diagnosed with a health condition, or are at risk for issues based on dietary choices, the holidays can be frustrating and downright sad, especially if you've always enjoyed eating and participating in the festivities until this point. Diabetes, high blood pressure, high cholesterol, and even allergies could leave you feeling left out, unless you prepare ahead! Who said you can enjoy the season's feasts? These hints will help you work around your health issues while still taking part of the holiday meals…
Lay off the gravy. We know that all good turkey is doused with a large helping of gravy, and while it is delicious, it's also a huge no-no if you have cholesterol or blood pressure problems. Rather than indulging in too much gravy, offer to provide the turkey for the feast! If you can control the moisture content and flavors of the meat, you know you can enjoy the meal with or without gravy. Smoked turkeys are a great option because they tend to hold their moisture better, and can be seasoned with a variety of flavors so you won't even miss having a sauce to put on top.
Look for alternatives. If you are pre-diabetic or have blood sugar issues, the holidays are full of things that could tempt you into a bad health situation. Finding alternatives is a good way to participate in the feasting, without the negative repercussions. For example, instead of copious amounts of mashed (white) potatoes that are full of starch and carbohydrates (that turn into sugars), opt for a roasted sweet potato to adorn your plate alongside the turkey and veggies. Sweet potatoes have more nutritional value, and are actually all-around healthier for you in the long run. For those who are trying to manage blood pressure or cholesterol, green bean casserole can have a host of unnecessary ingredients that they don't really need to consume. Instead, a well-seasoned batch of roasted or sautéed green beans (or other veggie of choice) is a good way to enjoy the flavors without the unneeded fat, salt, and cholesterol.
Prioritize your wants. Not everyone has to refrain 100% from treats. Perhaps your doctor has simply told you to "be mindful" of what you eat to prevent your current condition from worsening. In this case, take an inventory of the various things on the table at your holiday celebration, and choose only one or two indulgences that are your absolute favorite. Perhaps dessert is your weakness and your grandmother's pies are your favorite part of the holiday season. Go ahead! Enjoy a piece of pie after the meal, but perhaps you choose to forgo having a roll (or two) with your meal, and you opt to pass by the sweet potatoes loaded with marshmallows and brown sugar and instead reach for the fresh fruit bowl. By swapping out some not-so-healthy choices with better options, you can enjoy the one or two indulgences you choose, guilt-free!
No one wants to feel deprived around the holiday season, and with these tips, you don't have to. No one wants to feel deprived of healthcare either, but sadly, many people are! If you have to weigh out whether or not to seek relief from your local doctor because of overpriced co-pays or lack of coverage, Carroll Marshall Insurance is here for you. We can help you customize an insurance plan that meets your family's needs and budget. Give us a call or visit our downtown Winter Haven office to learn more and find out how we can help you.