Insurance Has You Covered…Doesn't It?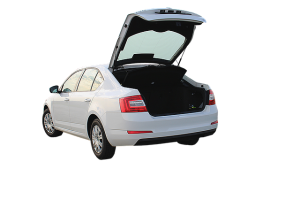 The holidays are upon us, and now that Black Friday is over, Cyber Monday has passed, and all stores have gone into full Christmas mode. Shoppers everywhere are checking their list (and checking it twice) to make sure they've covered everyone they care about this season. Whether shopping online, or hitting the local mall, Christmas shopping takes planning and strategy for sure, and while it's fun and festive, it can also carry risks. We understand as local insurance advisors that many people assume their insurance coverage, whether home or auto, will cover them when it comes to holiday mishaps, but that could be a costly (false) assumption for some. What should you know before you shop this year?
Insurance Doesn't Protect You from the Grinch. For many people, purchasing the gifts is only the first part of the holiday gift-giving adventure. Once the gifts are bought, you have to figure out how and where to hide them until the big day…especially if you have small children who like to snoop for hidden presents. Many parents choose to leave gifts locked in the trunk of their cars for periods of time, since this is a relatively secure location that their little ones aren't likely to check. Unfortunately, this could be a costly mistake if your car is vandalized and/or stolen. You might assume that your auto policy would cover not only your car, but the gifts hidden inside; however, this is not the case. Unless you opted for comprehensive auto insurance, your plan will most likely only cover the repair/replacement of the vehicle itself. You'll be liable for everything else!
Location, Location, Location. While location is a hot term with realtors, it can play an important role in your insurance coverage too! What do we mean? Well, the location of a particular item can determine whether it is, or isn't, covered by your insurance policy in the event of theft or vandalism. For example, your laptop computer is (usually) covered if it's lost or damaged in a fire, in a home-robbery/invasion, or in some other natural disaster that involves your house…as long as the laptop is INSIDE your house at the time of the incident. However, the same is not true of auto policies. Liability and collision insurance (which is what most people carry on their vehicle) will not cover items like this, which means if you leave your laptop in your car often, you could be gambling with expensive stakes without meaning to.
Costly Upgrades. Upgrading your vehicle can make your driving experience safer, more enjoyable, and tailored to meet your own unique needs. Adding better sound systems, blue-tooth options, navigation systems, DVD players, and more are popular options for modern-day cars. Unfortunately, many drivers fail to check their insurance policy after investing in these upgrades, and that means they could be uncovered without knowing it. Some policies won't cover after-market additions without add-on options, so if you've spiced up your car, make sure you call your agent to find out what coverage is needed to keep you protected across the board.
If you have questions or concerns regarding your own coverage this holiday season, Carroll Marshall Insurance is here and ready to help you. We are proud to provide the very best in insurance advisement services for the greater Winter Haven area. We custom build a plan to meet your needs and your budget, so you can enjoy peace of mind.