Looking Beyond Christmas: What Could 2019 Hold for You?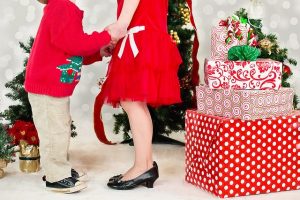 The holidays are here, and with Christmas quickly approaching, many of us are busy with preparations for parties, out-of-town guests, and plenty of fun and festivity over the coming weeks. However, after those few short weeks have passed, we will all be left standing in our living rooms trying to figure out how our 
Christmas
 decorations have managed to outgrow our storage space (again) and staring down piles of gifts that need new places to belong throughout our homes. While this is always a challenge following the Christmas season, once all your holiday decor is put away and your house is back in order, your to-do list isn't over just yet. There's still an important task that should be on your list if you received gifts of value or have added any big-ticket items to your home recently (even if you bought it for yourself!). What is this important task?
You need to insure those items.
That expensive diamond necklace that was a surprise from your sweetheart? It needs some extra protection. The new motorcycle sitting in your garage needs to be properly covered. The surprise on 4 wheels you got for your teen? Yep, even golf carts need to be covered…after all, that's on every teen's wish list right?
Joking aside, many items in your home are covered by your homeowners insurance policy, but it's not all inclusive. As we've mentioned in previous posts, your homeowners policy requires that you do a routine assessment of your possessions and make sure your coverage is adequate. However, certain items (like luxury jewelry, weapons, etc.) may require extra coverage, since certain policies place "caps" on these things and will not insure them past a certain price point.
So, how do you know if your new treasures are covered in the case of an accident (fire, flood, etc.) or theft? Don't take any risks. Talk to your insurance advisor and let them help you evaluate your current coverage, any new items, and your current insurance budget. They can make sure you have a plan that will cover your possessions without breaking the bank.
If you don't have an insurance advisor, and you are local to the Winter Haven area (or even if you aren't!), give us a call! We are here to serve our local friends and neighbors with quality, personalized service. We don't simply have "clients"…we build relationships with you and your family and seek to give you the very best advice regarding your insurance protection. Even if you happen to live outside of our area, we make sure you're taken care of. Our ultimate goal for you to get the coverage you need at a price you can manage and feel good about.
Enjoy your Christmas season, and keep our number handy on your fridge when you're ready to cover all the season brings your way!