Hurricane Season 2018: What You Need to Know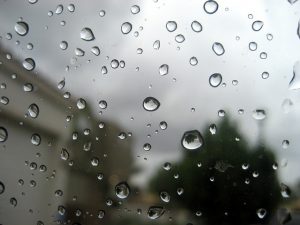 Hurricane season 2018 is almost here, and with Irma fresh on our minds from last year, and Alberto already moving toward mainland, we are all eyeballing our hurricane stash and making sure our generators are ready to go. While preparing your home, stocking supplies, and mapping your route out of town are important, preparing your policies and insurance coverage for hurricane season is just as important, since the majority of claims are made following major events (like a storm!) and you'll need to be ready. So, what should you do as you look toward the upcoming hurricane season here in Central Florida?
First, you need to take a look at your homeowners policy, especially if it's been a while since you looked at your various coverages, deductible, etc. Hurricanes are notorious for requiring various claims on your insurance following damages, since they can involve flooding and water damage (and subsequent mold remediation), wind damage, falling trees, debris from others hating your home (and therefore involving their insurance), etc. Knowing how and when to make these different types of claims, what your deductible(s) will be, and who you need to call are all important details to have ready and on hand as soon as the weather passes. The sooner you get the claim in, the sooner repairs can begin on your home.
In addition to your homeowners insurance, your auto insurance is also an important part of preparing for a hurricane. Not only will your car be at risk if you must leave it parked outside (or even inside) during a storm such as a hurricane, but it can also be at risk if you take it on the road in an attempt to flee the storm. Traffic during an evacuation is incredibly difficult to mange, as people are nervous, likely trying to move quickly, and packed onto roadways with nowhere to go. These types of conditions make accidents a frequent occurrence, and you'll want to have all of your paperwork, numbers to call, etc. on hand and ready in case it happens to you. Better safe than sorry!
Finally, before a storm hits, round up all of your health insurance cards (both yours personally and those for your family members), needed phone numbers for insurance claims, medical emergency numbers, etc. Having all of this on hand is important in case you have to evacuate to a shelter or other nearby location. If you or someone you love is injured during a severe storm such as a hurricane, it can be very stressful if you don't have all the needed materials to quickly and easily get medical care. Having things in order ahead of time means you don't have the stress and difficulty of sorting through all of the various medical bills and insurance claims afterward.
If you have questions about what your policies do (or don't) cover when it comes to severe weather and hurricanes, Carroll Marshall Insurance is here for you. As Florida natives who live right here with you in the heart of the Winter Haven community, we are accustomed to riding out hurricanes and the chaos of cleanup, repair, and insurance claims afterward. We can help you evaluate your current plan and determine if you need more coverage, or protection against something specific. We'll give you the peace of mind that you are prepared for whatever the upcoming season throws your way. Give us a call!