Insurance As You Enter Adulthood: Options for The Upcoming College Graduate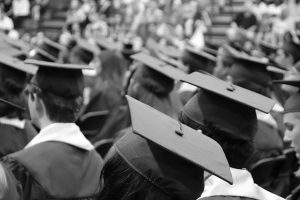 As we near the end of the Fall semester for many college students (and impending graduation for others!) it's easy for many Seniors to begin contemplating life after school and what adulthood will look like. The thought can be sobering as they think through saying goodbye to the comforts of everything they need being at their fingertips on a college campus, having advisors, teachers, friends, and parents as a continual support system, and knowing exactly what they're supposed to do each day. Even more sobering is the thought about what life will cost after college. Young adults are often shocked when they start adding up the cost of rent, utilities, food, personal needs, gas, car payments, and more. Then, they realize that insurance isn't added into any of that.
This is when they start asking mom and dad if they can live at home forever, right? 😁
While we are kidding (somewhat), it really is intimidating to set out into the world as an adult for the first time. We know that big topics like insurance coverage can be unfamiliar and scary, especially when you hear advice on which types of coverage you do/don't need, and start looking up rates and prices. That's why Carroll Marshall Insurance is here for upcoming graduates and their parents. We work closely with you in-office to discuss the types of coverage the average young person will need, which companies offer the best rates of those policies, and then help you look for ways to bundle and save to get the lowest possible premium each month. What's more, we can help your young grad learn the ropes of insurance discounts, by letting them in on the "loopholes" of safe driving habits to save money on their vehicle coverage, installing some security measures to lower their renters premium, and how to find the best providers for services and medications that accept their insurance if and when they need medical care. For students, this offers confidence; for parents, peace of mind.
We are proud to serve the Winter Haven community with services that go beyond simple insurance sales. We consider each client a friend and neighbor, and work hard to personalize your experience. If you have questions about your existing policies, or are shopping for new coverage, we're here and ready to help. Give us a call or stop by the office to get started.