Make Your List, Check It Twice: Preparing for Holiday Travels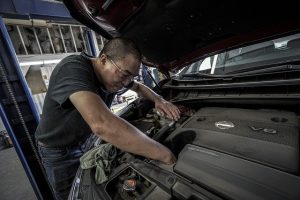 Thanksgiving is just around the corner, and for many people, that means finalizing vacation plans and preparing for long trips to see family, whether by air, car, or even RV. Vacations can be incredibly fun and relaxing, but they can quickly turn sour if you are faced with an unexpected issue like word that your home was broken into, or a vehicle breakdown halfway to Thanksgiving lunch.
So what can you do to help your trip turn out as planned?
Prepare Your Home
Nothing is worse than getting a call that your home was invaded or vandalized while you were gone, or even more unfortunate, coming home to find the evidence yourself. If possible, consider hiring a house-sitter for the days you'll be gone. Full-time sitters will essentially live at your house while you're away, while a part time sitter may just be hired to come a couple of times each day to check in, get your mail, etc. If you can't afford a house-sitter though, all is not lost. Ask a neighbor or nearby friend to keep an eye on your home, and perhaps even collect your mail each day so any threatening individuals aren't clued in to your absence. Before you leave town, do a thorough check of all locks on your home, including those on windows. Go around the outside of your home and attempt to open doors and windows from the outside, making sure they are secure. Leaving on some lights, leaving a radio playing, etc. are also measures you can take to make your home appear "lived in" while you're out of town and put off potential home invaders.
If your home does get broken into, the heartache can be lessened some if you were proactive and made sure that your homeowner's policy would cover damages from a break-in and/or stolen property. If you aren't sure what is covered in your policy, that's what we're here for!
Take Care of Your Car
Make sure your car is ready for upcoming road trips by having it serviced shortly before you leave. This includes having oil changed, tires rotated/checked, and perhaps even a tune-up if it's been a while since your car got a "check up". Having a break down part way through a road trip is a headache, and can turn expensive quickly.
Some auto insurance policies can help offset these expenses by covering towing costs up to a certain extent, and some even help with the cost of a rental vehicle. Before long trips, it's wise to know what your policy does and does not cover so you aren't left with unexpected costs in the event of an emergency. The same is needed for your RV or camper. Make sure they are in top condition before taking them on any long trips. Since they often serve as your means of transpiration AND a place to stay, you don't want them to break down in the middle of nowhere!
We hope you will consider these tips when you are putting together last minute plans for your Thanksgiving travels. If you have questions about your policy, or are interested in adding to your current coverage, call Carroll Marshall Insurance. We are ready to make sure your vacation is relaxing and fun by giving you peace of mind that you are covered in any event that may come up.