Moving on Up: What You Need to Know About Insurance Coverage When You Relocate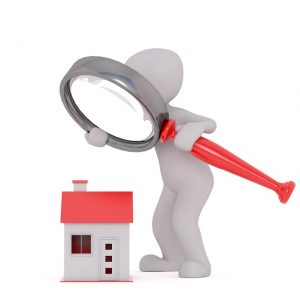 Is the new year also bringing a new location for you and your family? If you are planning a
move
in the near future, you're likely busy with the stress of selling your current home, purchasing a new one, and planing to
move
ALL your stuff within a limited window of time. However, an important detail that could slip through the cracks is your homeowners insurance coverage. Homeowners policies are easy to forget about since they usually tag along with your monthly mortgage payment, and aren't often used on a regular basis. However, they are a vital part of home ownership and if you're
moving
, you need to know how to handle that with your coverage provider.
If you are
moving
to a location within the same state, the process could be as simple as having the policy transferred over. Of course, you'll need to contact your insurance provider and find out how you go about getting the new property's information evaluated and estimated for coverage, but for the most part, it's an easy process if you choose to stick with the same provider. Still, call on your agent as soon as possible after finding out about a looming
move
to discuss the details and ensure that you are prepared ahead.
If you are
moving
out of state, the process could get a little more complicated. Some insurance companies don't cover homes in certain states, and that means you'll have to choose a different provider in the state to which you are relocating. No need to fear though! Your current agent can help walk you through the process of cancelling your current policy, and make sure you are never left uncovered until your old home passes to the new owner(s). Once you find a new agent in your new home state, you can have them help you with the setup of a new homeowners policy to ensure that your new house, property, and belongings are protected in any event.
If you have recently
moved
to the Winter Haven area, welcome! Carroll Marshall Insurance is proud to serve the greater Polk County region with top-quality, personalized insurance advisement services, so you know you are getting the best coverage for your budget. If you are preparing to leave us here in Florida, we are sad to see you go, but are happy to help you navigate the process and make it as easy as possible. Transitions are hard on their own, so our goal is to take away any added stress due to insurance coverage. Whether coming or going, give us a call or stop by our downtown office and let us help you prepare for your new home.