Springtime and Your Home: What You Need to Know About Florida Homeowner's Insurance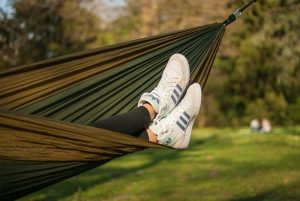 Spring is in full bloom here in Florida, and if the yellow dust covering every available outdoor surface wasn't enough to convince you, the myriad of colorful flowers and lush Florida greenery are big clues that winter (as mild as it is) has officially left us. While April showers do in fact bring about May flowers, the spring season in Florida also brings a few other unique characteristics that require some thought on the part of homeowners. How can you better prepare your home this spring?
Get a roof inspection! Spring is the last "calm" season before hurricanes become a threat. With hurricane season beginning in June and running through November, April and May are your last opportunities to make sure your home is in shape for whatever the weather brings our way in the coming months. A small weakness that doesn't seem like a big deal right now could be a HUGE problem during and after a hurricane, and if you haven't taken the proper precautionary maintenance measures, you could be left liable!
Clean up leftover debris from winter. Branches, dead leaves and leaf litter, old mulch, etc. can become a threat to your home because they attract termites, and termites are a BIG problem if they go undetected even a short amount of time. While pest control treatment and prevention is key, removing debris from around your home is a huge help in avoiding insect activity. Keep in mind, most homeowners policies don't cover termite damage!
Get your yard in shape. Yes, a lush yard is nice to look at, and walk on, but it does so much more than that. Healthy grass helps prevent erosion and aids in draining, and with the wet summers experienced in Central Florida, these are important! By inviting time and resources into getting your grass healthy now, you'll prevent problems later on.
Of course, homeowners insurance is an important way to protect your home all year long. Insurance advisors like ours here at Carroll Marshall Insurance, can go over your existing policies and help you determine if you have the best coverage, deductible, and premium available in the current market. We can also look for ways to bundle your insurance packages to save YOU money. Give us a call and see what we can do for you!