Risky Business: Staying Safe in Your Own Yard This Spring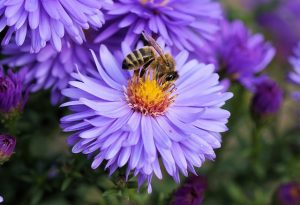 Now that Spring is here and summer is coming up quickly, folks in Florida are hurriedly shaping up their yards and improving their curb appeal before the temperatures soar and everyone retreats inside or to the pool for the foreseeable future. As "safe" as we think our own yards are, there are actually lots of risks that working on your lawn and the exterior of your home can pose to you. Injuries are common among homeowners that are doing outdoor labor, but you don't have to be a victim! By knowing what to watch out for, and how to protect yourself, you can enjoy making your home look its best this spring without sacrificing your own wellbeing.
When heading out, remember:
Watch out for limbs! Trees require maintenance to stay healthy and attractive, but tree pruning can be dangerous for you AND your home if you don't know what you're doing. For smaller limbs and basic pruning around the outer edges of the trees and shrubs near your home, a simple trimmer on an extension pole can be used. Just remember to keep those standing by far away from the "drop zone", and know how to cut the branches so they fall away from you. For larger limbs, portions of the tree that are hard to reach, etc. it's worth calling in the pros. A fall from a ladder, or having a heavy branch fall on you, can have disastrous consequences.
Remember your safety gear. Eye protection, ear protection, and gloves are all important when working in outdoor environments.
Clean up yard debris! When preparing to mow your lawn, remember to do a once-over and check for any debris like rocks, large pieces of mulch, tree limbs, toys left out by your kids, garbage from passerby, etc. These items can be deadly weapons if they are flung with the force emitted by a lawn mower, and could lead to eye injuries, internal injuries, broken windows or doors on your home, or worse. Taking a few minutes of time to prep before you mow is always a good idea.
Use ladders with care. If you're climbing high to take care of touch-up paint, gutter cleaning, window washing, or even pruning (like mentioned above), a ladder will probably be necessary. Wear sturdy shoes with good treads to keep your grip on the ladder, make sure the base is far enough away from the side of the house/tree to give maximum stability, and don't go higher than you feel comfortable with.
Protecting you is something we're passionate about, and there is no better way to protect your health and wellness than with an insurance plan that provides the medical care you need for both routine preventative care AND emergency situations. We work with you to find rates that you can afford while giving you the coverage you need. Give us a call and see what we can do for you!