Is Your Student Ready for The Trip Home?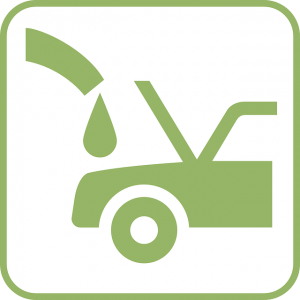 Spring breaks are happening at schools and universities all over the southeast, so over the next few weeks students will be packing up and hitting the road to come home, or to enjoy a vacation with friends. If your student will be on the road, it's nice to have the peace of mind knowing they are protected. Even though you can't be right there, checking up on their insurance coverage means you know they are taken care of in any event, especially those that could happen while on the road. Policy reminders for you and your student include:
Current insurance card. Be sure that your student has their current insurance information printed and in their wallet and/or glove compartment in their car. This will be needed in the event of an accident, or if they are pulled and are asked for proof of insurance.
Roadside assistance. Many modern-day auto policies include some type of roadside assistance program, but it's still worth double checking. Even if yours says they offer assistance, you need to know exactly what they're willing to do so you can pass the info onto your student. For young drivers, a policy that includes things like changing flat tires, sending out a locksmith, repairing a broken windshield, etc. can be very helpful.
Towing packing. Does your policy cover emergency towing? This is another important feature for a young driver, especially if they are at a distance. If they break down, the last thing you want is having them depend on random passerby, or having them sit on the side of the road for hours waiting on help from you. Having professional towing services covered by insurance means they get picked up quickly, their car will be taken somewhere reputable, and you can feel good knowing that they are safe.
Carroll Marshall Insurance is a family business, and since we have children of our own, we know you want your young driver protected whether near or far. We will help you evaluate various coverage options and decide which insurance plan is best for you and your student, so you can put them on the road to university after spring break with confidence that they are ready for whatever comes their way on the road.