Summer Dreaming: Planning for Your Vacation Travels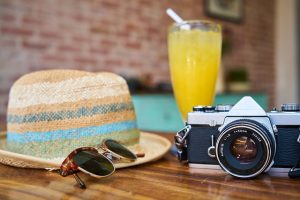 During this last week of school before summer vacation, it can be easy to start daydreaming of your travel plans, lazy days by the pool, or relaxing on a warm beach.  Here in Polk County, parents are counting down the days until their kids say goodbye to their teachers (and the teachers are counting down the same!) and head off on their summer adventures.  Whether you are traveling abroad and visiting areas rich in culture and history, or taking an exotic trip to a faraway beach somewhere other than Florida, your travels are sure to be a great time for your whole family.
Did you know, though, that your vacation could be at risk if you haven't planned properly?  If you want to make your warm-weather wishes come true, planning thoroughly is the key.  Budgets, itineraries, accommodations, and method of travel are all important factors in any trip, however, if not laid out in detail they can be the downfall and end up making the different between relaxation and disaster.
Unfortunately though, even the best laid plans can have a kink thrown in, and oftentimes, you have no control over these factors.  Weather/natural disaster, travel cancellations, an untimely family tragedy or health issue, etc. can all cause major upheaval in your vacation, and that can end up costing you an excess of time, money, and energy.  Since there is no way to predict or prevent any of these issues from arriving in your own summer plans, how then can you have any peace of mind when preparing for a vacation?
Travel insurance is the answer to being able to rest assured that your finances and investments in your travel plan are protected, regardless of what life throws your way.  By purchasing a travel insurance policy on your trip, you know that even if you have to cancel for some reason, you will be able to retrieve refunds and will not lose out on what you've put into the vacation up until the point of cancellation.
Carroll Marshall Insurance can help you find a travel insurance policy that will give you peace of mind knowing your trip is safe, no matter what comes your way.  So, go ahead and dream of your summer travels!  We can help you prepare your trip and let you enjoy daydreaming of relaxation and warm weather without the worry of your plans going up in smoke.