Supporting Others While We Breathe A Sigh of Relief: Hurricane Dorian 2019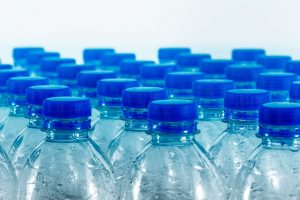 Hurricane Dorian has certainly left its mark on Florida, though not in the way we expected. Thankfully we are left with little damage from wind and rain, but we certainly have felt our share of stress and anxiety in the days leading up to this storm, and we've all felt the financial pull after hurrying to prepare with food, water, generators, fuel, shutters, and more. While we might have dodged a bullet this time, the remnants of hurricane prep are likely prominent around your home and will be in the coming days for many of us here in Winter Haven and throughout the surrounding areas.
So, now what?
We have a few tips to share about how to handle the post-storm period when the storm doesn't actually hit, and what you can potentially do to help those who are less fortunate and have suffered the wrath of Dorian…mainly, our southern neighbors in the Bahamas.
If you purchased a large stock of non-perishable food items, you might be wondering what to do with all of the cans, boxes, and bags. Oftentimes these aren't food times you use on a regular basis in your day-to-day diet, nor would you want them to be as they aren't as nutritious as freshly prepared meals. Fortunately, these types of foods usually have an expiration date months, or even years, from the date of purchase, so you can use them to build your own hurricane stash for any future storms (or other emergencies). A handy way to keep track of what needs to be replaced is with a simple checklist. Write what items you have stocked, how many you have, and when they expire. Occasionally (quarterly should be plenty) check the list, and if you notice that items are expiring soon, consider donating them to a local food bank if you won't be using them. This prevents waste and gives back to the community while also keeping your home stocked and making sure you don't have to scramble when the next unfavorable forecast comes our way.
Water typically can't be returned to stores, and will be thrown away and wasted even if the store is willing to give you a refund. Instead of contributing to this waste, consider donating water you won't be able to use to local food banks, relief efforts who are going to places the storm hit hardest, or other charities that serve less fortunate individuals in your area.
Be sure to store any fuel, whether lighter fluid, gasoline, or propane, in a safe place out of extreme temperatures. Be mindful of fumes from these items, and keep them out of reach of children and pets as they can pose a health risk with exposure or accidental ingestion.
Sadly, storms like Dorian bring about a multitude of scams with people asking for money for "victims" and pocketing it for themselves instead. We encourage you to give in whatever ways work best for you, but be sure to look for credible sources of storm relief efforts, whether it be through a local church or agency you are connected with, or through national organizations like the Red Cross. Not only are these relief efforts depending on financial donations to help the victims of the storm, but also donated items like clothing, blankets, food items, diapers and baby care essentials, and more. There are always ways to help no matter your budget or limitations and we encourage everyone to come together as a community and lift up those who were hit by a storm that came dangerously close to affecting us as well.
If you did end up with any damages or incidents thanks to Dorian, Carroll Marshall Insurance is here to answers questions about your coverage or claims, and help you navigate the next steps. We are thankful for the privilege to serve our friends and neighbors here in Polk County, and are glad we have ridden out another close call along with you!