Hit The Road with Carroll Marshall Insurance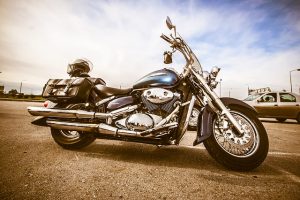 Central Florida is a popular destination for motorcyclists, and while we get many people who vacation here for the sake of riding, our winter residents, or "snowbirds" as they're fondly referred to, are also a big part of our biking population. Its flat terrain, expansive highways, and extensive coastline make The Sunshine State a top choice those who want ideal riding conditions. Your motorcycle coverage though could fluctuate depending on where you hold your residency and how many months out of the year you're here in Florida vs. how many months you live elsewhere. Knowing how your coverage works is important in making sure you're never left unprotected in the case of something unexpected.
A comprehensive insurance policy is a huge part of protecting yourself and others on the road no matter what type of vehicle you happen to be driving. You never want to be left holding the bill if you injure yourself or someone else while behind the wheel (or the handlebars), and you certainly don't want to be responsible for damages to property and other vehicles. Perhaps more importantly though for motorcyclists is how your coverage protects YOU. If you are in an accident with an uninsured driver, your own coverage will have to step in. Since motorcycle accidents are notoriously worse for the person on the bike rather than the person behind the wheel of the car or other larger vehicle, having protection against injuries, damages, and related costs, is vital.
Your insurance advisor can help you determine how much coverage, and exactly what type, best fits your unique situation and will let you hit the road with confidence knowing you are covered in all the ways you need most. For part-time residents, that includes making sure you coverage kicks in when you need it to and you're never left without protection. Carroll Marshall Insurance is here for motorcyclists in the greater Winter Haven area, and because we are based right here in Florida, we are familiar with all of the major providers and the coverage options available to you. Our convenient downtown office means we are easily accessible, or we have advisors ready and waiting by the phones to help you. Give us a call or stop by to find out what we can do for you! Happy riding!