Time for A Change: When (And How) You Should Make Changes to Your Coverage
Posted by

Carroll Marshall Insurance

Posted in

Central Florida Life Insurance, Insurance Industry, Pet Insurance, Polk County Insurance, Winter Haven Auto Insurance, Winter Haven Business Insurance, Winter Haven Community, Winter Haven Health Insurance, Winter Haven Homeowners Insurance, Winter Haven Life Insurance, Winter Haven Motor Home Insurance, Winter Haven Renters Insurance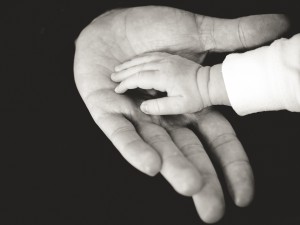 Investing in insurance coverage for yourself, and for the ones you love, is a key part of financial planning. However, unlike certain aspects of finances, your protection plans don't stay static. Insurance is a dynamic asset since it is based on your own specific needs, and those needs are continually morphing and changing. It can be hard to keep up with what is, or isn't, covered in regards to your health and home, so we feel it's vital to remind our clients (and other readers) of the importance of routine evaluation of your coverage plans and the need to make changes to fit your current situation instead of your life circumstances from years before when the policy was purchased.
So when, and how, should you go about evaluating and changing your coverage?
When Your Family Grows. When your family grows, your policy needs to grow too. Whether this be through the birth of a baby, the adoption of a child into your family, or taking in elderly parents as dependents in your home, your insurance coverage needs to accurately reflect your present situation. You'll need to evaluate your current plan, find out where the discrepancies lie, and change the policy as needed. Sometimes this means the need for more coverage, or sometimes you might be able to get by with less (or get insurance "credits" or discounts due to your life choices). Another aspect of family growth not often considered? Blended families (when a divorcee marries another single parent and their households merge) need to specifically analyze their policies to best decide what type of coverage, and how much, they need.
When Your Family Shrinks. Families are always increasing in size, at least not when it comes to insurance. When your children move away and start their own homes, when elderly dependents pass away, or when you have a divorce between you and your spouse, your insurance needs will change. You could end up paying way more than necessary for coverage you don't even need if you don't re-evaluate your protection plans following a life change like those mentioned above.
After Major Purchases. While not often thought of, your insurance changes based on your possessions. When you purchase a new car, an RV, install new carpet or flooring, add on a deck, or even hang a new flat-screen tv, your insurance should reflect these purchases and work them into your coverage. If you fail to update your insurance policies, that new RV, tv, or deck might not be replaced if something happens to them while in or around your home.
We hope this is a good reminder to take time to check your insurance policies this season. If you aren't sure where to start, or how to go about evaluating your coverage, Carroll Marshall Insurance is here for you. Our job is to make insurance an understandable and easy topic for each of our clients, so you feel empowered with your purchased coverage instead of intimidated by it. Give us a call or stop by our Winter Haven office and let us assist!