Bridging Your Unemployment: Make the Most of Your Job Search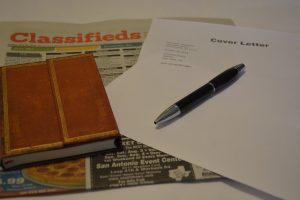 Fall is here, and the time of year when festivities and fun begin is upon us. Halloween is right around the corner, closely followed by Thanksgiving and then, suddenly, it's Christmas! If you are unemployed though, you might be wondering "what's next?" for you and your family. This time of year can be hard if you don't have steady employment and income. Another big blow to many families who are left without consistent work is the lack of benefits, including health coverage. At the time of year when parents should be worried about putting the perfect gifts under the tree, some families are left wondering how they'll pay for an unexpected emergency or an illness they weren't ready for.
While this is never an ideal situation, there are things you can do to make the time a little easier to bear, and to better prepare yourself for unexpected happenings until you can get back on your feet again.
Look into temporary coverage for those who are unemployed, such as COBRA here in Florida. This type of coverage can offer some relief for the short-term while you try to find new employment. It usually lasts only a few months at most, but can help you feel a little safer as you go through the searching, applying, and interviewing for a new job.
Stop problems before they happen. If possible, try to live a healthy lifestyle and promote health and safety within your home. While it's certainly no guarantee, having healthy habits and attempting to stay away from purposefully risky situations means you are less likely to end up sick or injured while you're without coverage.
Sit down with an advisor that can help YOU. Insurance advisors aren't just salesmen. We personally work with you as a parter to come up with the best possible coverage plan for your family, regardless of circumstances. Often, we can help you find options that will work with your current budget, and can be altered once again when you are back in the working world and ready for additional benefits. Our goal is to see you and the ones you care about safe, protected, and with the peace of mind that insurance coverage can provide.
If you are unemployed and ready to find out what your options are, give us a call or stop by our Winter Haven office! We are ready and waiting to help. Don't struggle alone. Carroll Marshall Insurance is here for you.