Hump Day How-To: Filing a Claim with Your Homeowner's Insurance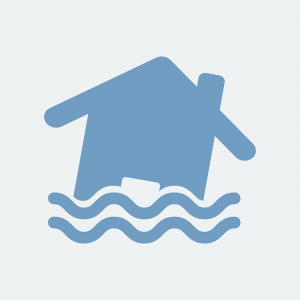 We've made it to Wednesday, and with it being the first week of school here in Polk County, that's an accomplishment! We like offering our readers a wide variety of content here on our blog, from informative posts about types of coverage, common issues clients face, and even helpful how-to guides about the insurance industry. One of the most frequently approached topics is regarding the insurance claims process, specifically those about homeowners coverage, since claims for home repairs can often be confusing, complicated, and downright difficult.
While every insurance provider has their own unique list of requirements, the general rules stay the same, and it's important to be aware of the basic process so you know when, and how, to make a claim if something unforeseen happens with your home. Keep these things in mind:
File quickly. Claims that are made weeks, or even months, after damages occur might not be covered. Timing is tricky, and it's best to make your claim as soon as possible to ensure maximum benefits from your policy.
Document, document, document. You can never have too much documentation when it comes to home damages. Take photos of the damage immediately upon occurrence, and continue to take photos throughout the claims process, including while repair crews are working, cleanup is happening, etc. Keep all paperwork carefully organized and easy to access, especially anything related to the costs of cleanup and repairs, since you will need to provide this information for your insurance company.
Don't expect your insurance company to pay for upgrades. If you intend to upgrade materials or make changes to your space outside the realm of the repair/cleanup category, this is not required to be covered and you'll need to know how to handle this situation. For example, if your bathroom was flooded from a catastrophic pipe leak and your insurance is covering the complete repair of walls, flooring, vanity, etc., but you want to upgrade from a basic countertop to a granite slab, this will go above and beyond the estimated repair costs based on the bathroom you lost, and therefore will require an adjusted out-of-pocket payment by you. You'll need to work closely with your insurance representative and your contractors/workers to keep track of these things.
Keep your claim number handy! Your claim number is your ID in the world of insurance, and you'll need it from the beginning of the process until the very end. Keep it documented in a safe place, and be sure you don't lose it at any point.

We hope this little "how-to" list made your Hump Day a little easier if you're facing the claims process. If not, now you're more prepared if and when this scenario comes your way in the future. If you have questions or concerns about your existing homeowners coverage, or if you're interested in making sure you have the lowest rates available right now in Florida, Carroll Marshall Insurance is here and ready to help. Give us a call or stop by our office downtown here in Winter Haven!