Pre-Approval and Your Health Coverage: Choosing Medical Providers That Are Right for You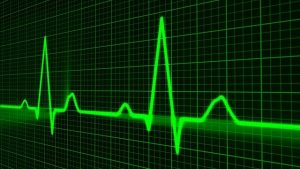 When it comes to health insurance, many people worry about what their coverage will take care of when it comes to an emergency, such as an unexpected ER visit, a health scare, unplanned surgery, etc. While these scenarios are typically the focus of people's concerns when they think about their health coverage (and what it means for their family), the reality is, emergencies are not the most likely problem that will come up. The higher likelihood is that you'll end up using your health coverage for routine care and planned procedures. While these things can be, and often are, covered by your insurance, it's important to know that plans vary greatly from provider to provider, and also have varying levels of coverage based upon those plans. Your premium, deductible, out-of-pocket max, etc. are important to understand when you're facing healthcare needs, and pre-approval is a big part of having peace of mind with your health insurance.
Pre-approval is pretty self-explanatory, in that it requires getting prior approval by your insurance company for any upcoming healthcare, therapies, surgeries, hospital stays, etc. By contacting your insurance company and working with them before the care is administered, you won't end up with unexpected bills for things you thought would be covered. Common circumstances that prompt clients to seek pre-approval are:
upcoming (medically required) surgeries recommended by a physician
medically required therapy(ies)
maternity coverage (OB care, delivery and related hospital stay, sonograms, etc.)
visits to a specialist (often following referral by a patient's physician)
Pre-approval for these medical needs is important since it ensures you're financially prepared for any resulting charges that may come your way, but also ensures you're seeing a provider within your network (if this applies to your plan). Many insurance providers require that you use specific doctors, specialist, surgeons, hospitals, etc. in order for them to provide the highest level of coverage, so being pre-approved and having the reassurance that your chosen doctors or hospitals will work with your insurance company. That's why when it comes to choosing medical providers for your care, it's vital that you first understand your benefits and which providers accept those plans. While a doctor might have a great reputation or fantastic bedside manner, if they aren't covered by your insurance, those outstanding bills following your care might not be worth it in the long run. In that same way though, if there is a doctor you really feel is the best option for your specific needs, pre-approval from your insurance company (even if that doctor isn't usually covered) might be a possibility. It all depends on communication with your provider, the medical professionals, and you.
Carroll Marshall Insurance serves our clients with insurance advisement that not only helps you find the best coverage for your family's needs, but we also offer continuing support to make sure you understand the process of pre-approval, filing paperwork for approval or for reimbursement when applicable, finding providers within your network, and anything else to make sure you feel empowered in your insurance coverage and confident that you will be ready for what life throws your way. We are ready and waiting to help you, so give us a call or stop by our downtown Winter Haven office.