Worth 1000 Words: The Importance of Photos with Your Insurance Claim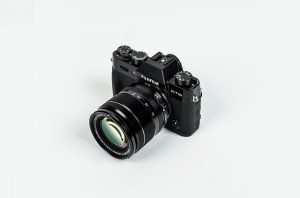 If you're facing an insurance claim from a recent accident with your vehicle or home repair need after a storm or a pipe leak, we understand that you are frustrated. It's never easy trying to manage everyday life with one car, or living among the cleanup efforts in your home, and the LAST thing on your mind is documenting the entire thing with photos. However, pulling out your camera should be the first thing you do following one of these issues. Photos of the damage immediately following an accident or disaster, and then documenting the repairs as they happen, are a key part of a smooth, efficient insurance claims process. What should you have in your viewfinder?
For car accidents, as soon as it's (safely) possible, and as long as you aren't injured, take photos of the damage to the car, and a few shots of the surrounding area (to show terrain, any visual impairments that could have contributed to the crash, etc.). If another vehicle was involved, you can take a few pictures of that as well. These will be included with your police report when filing your claim, and as long as the images are clear and the at-fault driver/victim is easy to identify, you should have a relatively easy time receiving the compensation needed. Following repairs to your car, take "after" photos as a follow-up with your insurance company.
For natural disasters (like hurricanes or major storms), take some before images if possible, like in the instance of an approaching hurricane. Get images of your roof, windows/doors, sides of your home, vehicles in the driveway, etc. before the storm hits. Then, following the disaster, take all of those same pictures again to showcase any damages done. This makes the claim faster since you can show that the damage was NOT there immediately before the storm and therefore falls definitely under your hurricane coverage/storm policy. Same as car accidents, include after photos when the repairs and replacements to your home have been made.
For in-home disasters (think: leaking pipe, flooding from a dishwasher or washing machine, fire from an oven or electrical issue, etc., document the accident as soon as it can be safely completed (once fire, if any, is put out) as long as your home is still structurally sound. Pictures of damaged floors, ceilings, doors, appliances, etc. need to be included. The more detail, the better, Once those repairs are made your insurance company will want proof that you following through on those repairs with the money given in your claim.
If you have questions or concerns as you prepare to file your own claim, Carroll Marshall Insurance is here to help you. We can walk you through the process step by step. We can also assist you in finding coverage better suited to you and your family if you are unhappy with the provisions by your current provider following your most recent claim. We specialize in all types of coverage including specialty coverage like recreational vehicle policies, dental, vision, hazard coverage, travel insurance, and more. Give us a call or stop by our office. We look forward to helping you make this process as easy as possible.