So You're Moving…Now What?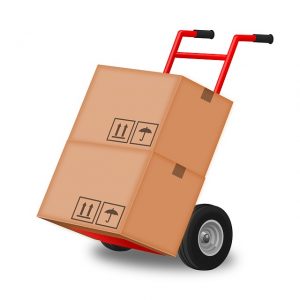 If you're preparing for a move, or are currently in the middle of one, insurance is likely not the first thing on your mind. Issues such as transferring utilities, renting your moving equipment and lining up help, and making sure your address is changed in all required locations are just a few of the many details you'll have to wrap up as you transition from one home into another. However, insurance might be more important to your move than you realize.
When you move into a new home, here are a few things you need to remember regarding your coverage…
Change your address. This is VITAL to your homeowners coverage, as your address isn't just a means of contacting you, but the very essence of the coverage. For in-state moves, you'll likely only need to transfer the coverage, although in some cases you'll need to have some additional info like any increases in property/house size, added amenities, etc. Out-of-state moves can often require choosing an entirely different provider as they don't all transition over state lines.
Don't forget your car (or boat, RV, etc.).,Cars and other recreational vehicles require a coverage change as well, and some of this can be sensitive to the state in which you live. Liability coverage, for example, is  just one factor in vehicle insurance from region to region, so you'll want to have your coverage evaluated once you move to a new area and make sure you're within the legal requirements and protected against unforeseen issues.
Specialty coverage. For a move, you might need to invest in short-term renters policies (for apartments, storage units, etc.), or other specialty policies that can help overcome unique circumstances that come along with moving to a new place. Having an insurance advisor walk you through the process and helping you determine what extra coverage, if any, would be a good idea, is a huge asset and leaves you with peace of mind.
If you are gearing up for your move, we're already on standby to help. We can help you evaluate your current coverage, and then determine what you should add, what can be left behind, and what will best fit your needs and budget. We've been serving the greater Winter Haven community for over 40 years and are well-prepared to answer any questions for those of you who are new residents. Give us a call or stop by our downtown office! We'll be happy to help answer any questions, or set up an appointment to assist in any of your insurance related needs.
Good luck with your move, and welcome to your new home!