Be Nice, Put Down the Pumpkin Spice: 3 Healthy Alternatives for Your Pumpkin Cravings This Fall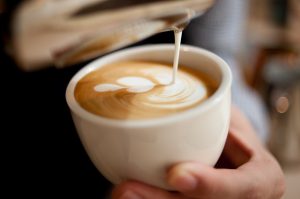 Fall is the season of pumpkin spice, and thanks to this trend, you can now find everything from candles laced with this seasonal scent, to dog biscuits letting your pup in on the fun. However, the "mother" of all pumpkin spice treats is the Pumpkin Spice Latte, which has becoming a Fall necessity for many people. Unfortunately, this delicious drink that people are indulging in multiple times per season (or even multiple times per week!) registers at a jaw-dropping 50 grams of sugar per serving, in addition to a high amount of calories from fat if you get the loaded version made with whole milk and topped with whipped cream. While there's nothing wrong with indulging once in a while, if you regularly enjoy these types of drinks, you could be doing damage to your health. Instead, try one of these ideas to get your pumpkin fix and give your body a boost as well!
Pumpkin Oat "Cookies" 
These treats aren't a real cookie, but their round shape and portability make them an excellent choice for your pre-workout snack, an after school munchie for your kids, or even an on-the-go breakfast item for a morning commute. All you need is pumpkin puree, whole oats, and a sweetener of your choice (Stevia or maple syrup work well). If you want to spice them up, adding cinnamon, some pumpkin pie spice, or even chocolate chips or nuts are all great choices for add-ins. There are plenty of recipes with measurements and instructions online, so find your favorite option and give it a go.
Pumpkin Pie Oatmeal 
Give your morning oatmeal a flavor boost while getting all the health benefits of pumpkin. The addition of a little maple syrup and some pumpkin puree will offer the sweetness and wholesome goodness of pumpkin pie, and a dash of pumpkin pie spice will make you feel like you're enjoying a Thanksgiving classic for breakfast!
Pumpkin Smoothies 
Pumpkin, milk, ice, banana, and, of course, some pumpkin pie spice are all you need to whip up this delicious smoothie for on-the-go goodness. It's all the convenience and taste of your beloved pumpkin spice latte without the calories, sugar, or caffeine. What's not to love?
Being proactive about your health and making sure your putting goodness into it on a regular basis is key to your energy, mood, and even your longevity. Of course, the best way to be proactive about your health is by investing in regular checkups and physicals as required by your physician. Health insurance means you won't have to worry about an expensive bill or out of pocket costs when you go for an annual exam. By investing in coverage you can have peace of mind knowing you are covered, and you can keep up your health all year long. Winter Haven residents know they can trust Carroll Marshall to meet all of their insurance advisement needs. Call us or visit our downtown office and see what we can do for you.