Preparing During Pregnancy: What You Need to Know About Maternity Coverage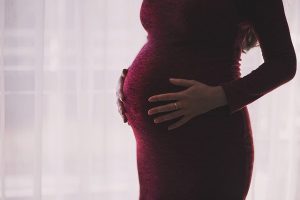 If you clicked on this post, congratulations! You are likely expecting a new addition to your family in the coming months or are a family member/friend of someone who is. A new baby is always a celebration, and while many new parents picture nursery decor, tiny clothes, and installing a car seat when you mention preparation during your pregnancy, their insurance policy should be high on their list of priorities when it comes to preparing for their family growth. Your regular health insurance policy may or may not cover pregnancy related expenses, and even if they do, it can vary greatly. Here's what you need to know:
Some policies have separate benefits for maternity care. If your regular insurance for example offers a $500 personal deductible, and then an 80% / 20% ratio (with you paying the 20%) after that, you might assume that the same would be true for medical expenses related to pregnancy and delivery. However, some insurance policies don't include pregnancy or maternity costs in your regular coverage. Some might be better (like 100% coverage for maternity expenses) while others might exclude many costs associated with prenatal and postnatal care, and therefore will leave you holding lots of bills on your own. It's important to know what your policy does/does not cover, so call your insurance advisor or your provider early on and get the numbers!
Not all policies are accepted at all practices or hospitals. For insurance policies that use a "network" system, you need to make sure your OB and prenatal care provider are covered by your policy. In addition, you need to find out if the hospital where they deliver is in-network for you. If not, you need to find a new doctor, or do some research and find out if your current doctor does work at any nearby hospitals that are covered.
You might have to pay in advance. Some hospitals require that you pay any expected out-of-pocket expenses up front (like your deductible), or at the very least, you have made a payment toward it and have a payment plan set up before delivery. Doing early registration with your hospital is recommended, and will keep you from any unfortunate surprises when you show up to deliver.
Carroll Marshall Insurance offers insurance advisement services to the greater Winter Haven area. We work with you through all of life's changes and big events, to ensure that you have coverage at a price you can afford. We are happy to answer questions or address concerns over the phone, or in person at our downtown office. We look forward to helping you!