Put Safety First This Halloween: Tips to Protect Your Winter Haven Home and Property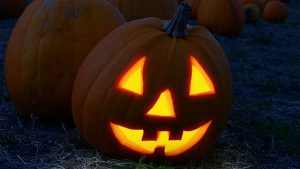 Halloween is just a week away, and kids all over Polk County are readying their costumes and their candy buckets (or bags) to go out on the town and bring in enough candy to last them for months…or at least through the weekend. We know that trick-or-treating is a fun pastime, and it can be a great way for neighbors to connect and meet one another, for local businesses to give back to the local kids who stop by looking for a treat, and for children to appreciate the novelty of dressing up in costume and going out as their favorite character. However, Halloween also comes with risks, not just for yourself or your kids, but for your home and property. From an insurance perspective, there are a few things you can do to make your home and property less susceptible to damages or theft, less likely to cause injury, and less likely to require an insurance claim, while maintaining an fun and inviting atmosphere for the kids that come your way.
Try these tips to make this the most successful, and safest, trick-or-treating year yet:
Put Fido in the house (or in a securely fenced-in back yard). If your pup tends to have free reign of the house, backyard, front porch, etc., this is an important tip to follow. Dogs can get very anxious on Halloween since there are strangers walking on their territory, past their home, ringing their doorbell, etc., and what's worse, those strangers are in costume. Heightened nerves mean your normally gentle, mild-mannered pup could respond out of character and cause injury to a small child or adult when you least expect it. Protect yourself, your dog, and those who come by your home by securing your pet inside the house away from the front door, in your back yard (as long as you have a stable fence), or at the very least, have a friend or family member keep the pet on a leash when people are at the door.
A well-lit yard is a safe yard. Proper lighting means visitors are less likely to run into objects, trip and fall, or otherwise have an accident that could lead to an injury (and therefore, a claim with your insurance company). Keeping your porch light on, options for fun Halloween lighting decor, or even having lanterns or luminaries out for the night are a great way to make sure your house is seen by trick-or-treaters, visitors stay safe, and everyone can enjoy the fun.
Check all points on your security system. If you have a home security system, the day before Halloween is a good time for a routine check that all windows and doors are properly locked and connected to the alarms, that all monitors and keypads are functioning properly, and that your cameras (if there are any) are aligned correctly and ready for the big night. Theft and vandalism can be a big issue on Halloween, and having your security system at its best means you aren't as susceptible to being a target.
Use common safety sense. Obviously, there are a few things that everyone should practice not just on Halloween, but all the time. Locking your fence, taking all valuables out of your vehicle and locking the doors, reporting suspicious activity, etc. not only protect your home and property, but also could protect others around you as these types of precautions will deter those who mean harm.
We hope these tips help you feel better prepared for Halloween, and that you can enjoy a fun and safe holiday with your friends, family, and neighbors. If preparing for the future is making your nervous, we can help you with that too! Carroll Marshall is proud to offer insurance advisement services to the greater Winter Haven region, and will help you find auto, home, health, and life plans that meet your needs and your budget, along with any additional specialty coverage you may need, from dental plans to insurance for your boat. Give us a call or stop by our downtown Winter Haven office for more information!