Why HIPAA?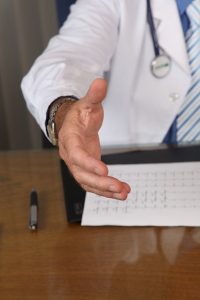 HIPAA (Health Insurance Portability and Accountability Act) is a piece of legislation that has received a lot of attention in recent years. While we are all familiar with the document requiring our signature each time we visit a new medical practice, or each time our own doctors update their systems, do you really know what that paper is all about? This act introduced revolutionary ideas to not only improve the efficiency and effectiveness of the medical care industry, but also to protect your identity and personal information without sacrificing your ability to get care when you need it most.
So, why is HIPPA important and how did it accomplish these goals?
First and foremost, the act actually protects you as the patient. Through HIPAA your information is kept secure, and is only to be shared with those approved by you. In a system where pertinent information is kept in medical files, including your financial account numbers, payment information, etc., having your file locked down is a huge relief and lets you feel more secure that your care isn't compromising your privacy and security.
Additionally, HIPAA made your information more easily accessible to those who need it when caring for you. Before, many practices kept medical records on site, in hard copy format. That means if you had a medical emergency, a sudden move, or simply wanted to change practices, you had to have all documents containing your medical history, health conditions, etc. sent by way of mail to the medical providers who needed them. You would also have to depend on individuals in the medical practice interpreting your information, and relaying it to your insurance provider, who would in turn determine if your treatment was covered. Not only is this inefficient and time consuming, but can also put your privacy at risk and/or limit your insurance coverage since documentation can become lost, be interpreted differently by various providers, or could get damaged in transit. HIPAA implemented a universal system of codes and methods of reading medical information, and then worked with medical practices and healthcare coverage entities to transition their medical files and documents to digital form. Now, if you have a medical emergency while out of state, move to a new area, or wish to switch doctors, your information can be easily sent to those who need it (following your approval) and is much more likely to be interpreted correctly thanks to the universal system. Now, the insurance company and the doctors are working from the same "page", and this results in better medical care for YOU.
Finally, HIPAA makes your medical information more accessible for YOU. Previously, patients could have a hard time gathering their own medical records, and there were no repercussions for practices who failed to turn them over, or requirements that they share the documents with their patients. Now, you can obtain any of your medical records you choose, and have the right to look at them in detail, whether to check for mistakes, to do your own research regarding your health, or simply to have them on hand for posterity. HIPAA places you in control as the patient.
Just as important as HIPAA for patients is healthcare coverage. Unexpected illness, injury, or simply preventative care can quickly add up for families, and if you aren't prepared, you could end up financially struggling. Carroll Marshall Insurance strives to help our clients find plans that provide the medial care needed, while meeting each individual's budget. We don't see you as a number…we see you as a client, a neighbor, and a friend. Our goal is the best possible situation for YOU. Give us a call or stop by our downtown Winter Haven office and see how we can help you build a security plan for your family.