Covering the Miles: Making Sure Your Child Is Ready for Summer Travels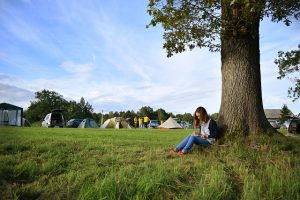 With summer upon us, parents around Polk County are finalizing plans for summer camps, volunteer trips, and other travels their children will be going on while out of school for the next couple of months. These trips are a great way for a child to gain independence, learn valuable skills, and better themselves as they move toward adulthood. However, as their parent, it's natural to be concerned about their well-being when they're away from you. While you can't protect them with your own two hands while they are miles away from home, you can make sure they are protected. Insurance coverage is a wonderful source for peace of mind when your child is going to be away from home, but there are a few ways to make sure your protection plan is ready to go with your child this summer, no matter how far their adventures take them.
Remember…
To update your child's insurance card. Some policies offer different ID numbers for each member of the family, while others are a group ID, but regardless, your child will need to have this information either on their person, or in the hands of the trip chaperone. Calling your insurance company and verifying that your child's information is all up-to-date (address, emergency contacts, existing health conditions and/or medications, etc.) is going to make everything much smoother and give you a better sense of peace as your child heads out.
To plan ahead. Talk with the trip's coordinator or the chaperone, and find out the names and contact information for the closest hospital(s) and urgent care providers. If you have this, you can call them and verify that they accept your insurance, and/or call your insurance provider and make sure they'll be ready for claims from these locations in the event of an emergency. In some cases, they may be able to add a note to your file about this so you will be protected if your child needs medical attention while away.
To help your child pack. Even older students could use an extra set of eyes when they're packing to go away for more than a couple of nights. This is especially important if your child requires any type of regular medication, or has an allergy or condition requiring treatment in special circumstances (needs an Epi-Pen, anti-seizing medication, etc.) since forgetting this could be disastrous. If you are confident they have everything they need while they're away, you can rest easy when you send them off.
If you want to go over details of your policy to ensure that your child is protected no matter where they are, that's why Carroll Marshall Insurance is here. We provide advisement services for all types of insurance policies, and our in-office staff can walk you through the various aspects of your protection plan so you feel confident in your coverage. Give us a call and make an appointment or stop by our Downtown Winter Haven office!